Every year it's interesting watching the new trends developping. But most of them are just old-fashioned revivals. Only a few are real trendy innovations.
One of them seems to ascend right of the artistic vernissages of France, Spain and Germany. But all jokes aside: Nowadays art is not only destined to paint easels, it found its way to the normal course of life: Print-shirts are in, more than ever. And so painting transforms every simple white shirt into modern art à la "je ne sais quoi". Whether comics or colourful scribblings, almost everything serves as a model. Have a look.
See by Chloé - Cat on Cotton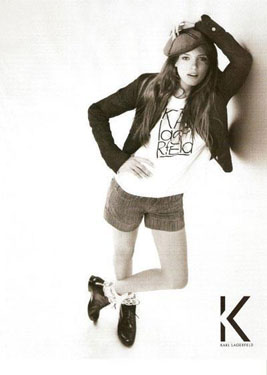 K Karl Lagerfeld
...

What do you think about Print-Shirts?? In or "so last season"??